A PLACE FOR VETERANS TO BUILD A COMMUNITY WITH OTHER VETERANS AND THEIR DOGS
As a combat veteran owned and operated company, we know the benefits that dogs can have for veterans--which is why we created this group, just for you. We want you to have access to exceptional training by experienced combat veteran K9 specialists, alongside a community of like-minded people. Through this training, we want to provide these skill sets to make life with your dog as enjoyable as possible:
BASIC BEHAVIOR
Learning the ins and outs of your new best friend.
OBEDIENCE
Teaching your dog to listen to commands effectively.
HOUSE BREAKING
Teach your dog how to do their business outside of the home.
ON LEASH SKILLS
Teach your dog to respect you as the leader of the pack.
OFF LEASH SKILLS
Have your dog be obedient off leash, with varying levels of distractions.
THE TRAINER
John Devine
Throughout his military career as a Navy SEAL, John Devine specialized as a dog handler in the Navy SEAL K9 Teams. After deploying multiple times with his K9, his expertise allowed John to successfully train and handle one of the most capable multi-purpose K9s in the Navy SEAL K9 teams.
John is well versed in family dog training techniques ranging from simple obedience training, to the more complex tasks of correcting aggressive behaviors. Another skill John has perfected is selecting, training and implementing family personal protection dogs.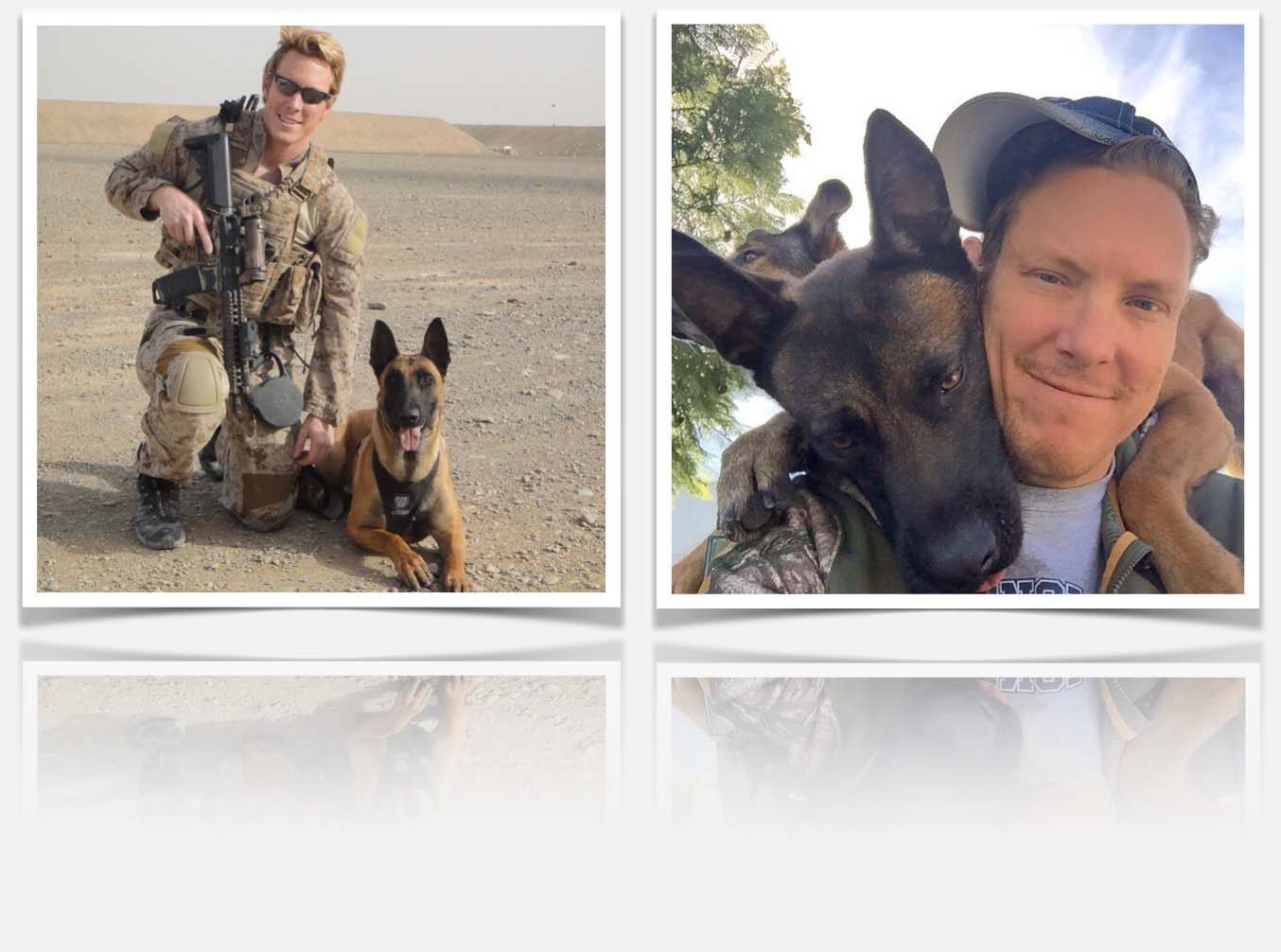 HOW OUR PROGRAM WORKS
1: ARE YOU IN NEED OF A DOG?
1
If you don't have a dog, please follow these steps and fill out the form at the bottom of the page!
2
The first step is to meet with our behavioralist to see what breed will best suit your lifestyle and personality.
3
We will assist you in going to a local shelter and finding a perfect fit.
4
Once you find your perfect match, we can refer you to our vet clinic for one free checkup.
5
Now that you have your furrever friend, the training can begin!
2: ALREADY HAVE A DOG?
Great, you're all set! Please fill out the form below to sign up!
Sign Up Form
* For veterans, a copy of your DD-214 is required, for veterans within 6 months of transitioning, proof of EAOS is required*