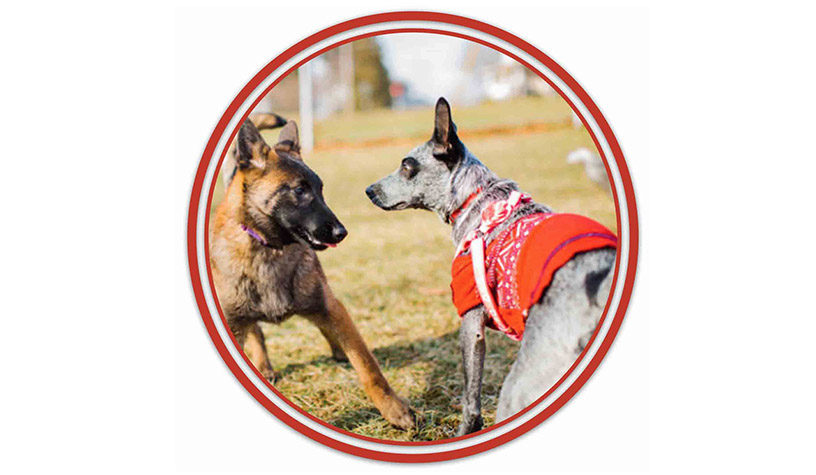 Behavioral K9 Training
We believe that dogs have a profound effect on anyone's life, but especially for veterans. Check out our free K9 behavioral training for veterans, designed to equip you with the tools you need for effective behavior.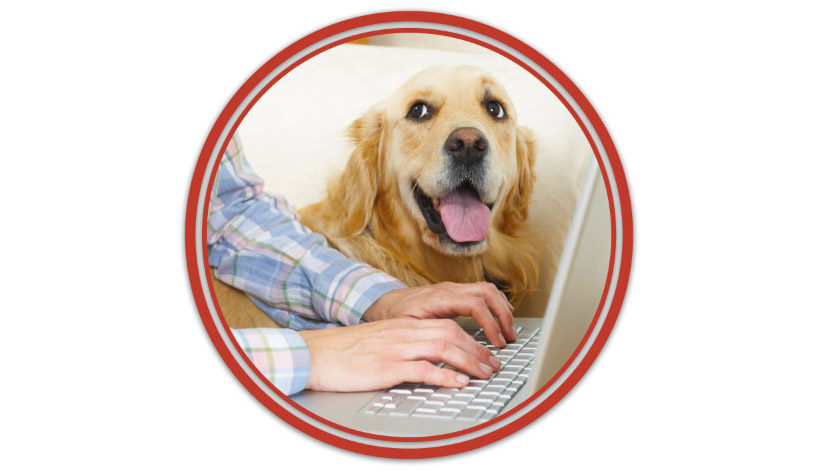 K9 Forum
Have questions regarding your dog, how training is coming along, your dog's behavior, or questions about our community? Hop into our online forum and ask away!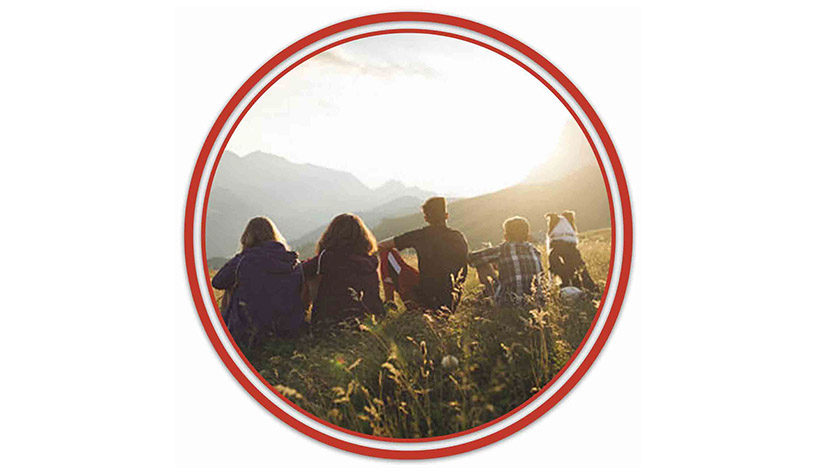 Community
Community is a powerful thing. We are building a community of veterans who meet up throughout the month with their dogs--train together, grow together, and experience the joy of K9s together.
How can dogs help you cope with depression, anxiety, and stress?
Lower Blood Pressure
People with dogs have lower blood pressure in stressful situations than those without pets.
Decreased Depression
Dog owners are less likely to suffer from depression than those without pets.
Elevated Serotonin and Dopamine
Playing with a dog can elevate levels of serotonin and dopamine, which calm and relax.
Healthy Hearts
Pet owners have lower triglyceride and cholesterol levels (indicators of heart disease) than those without pets.
Heart Attack Survivors
Heart attack patients with dogs survive longer than those without.
Fewer Doctor Visits
Pet owners over age 65 make 30 percent fewer visits to their doctors than those without pets.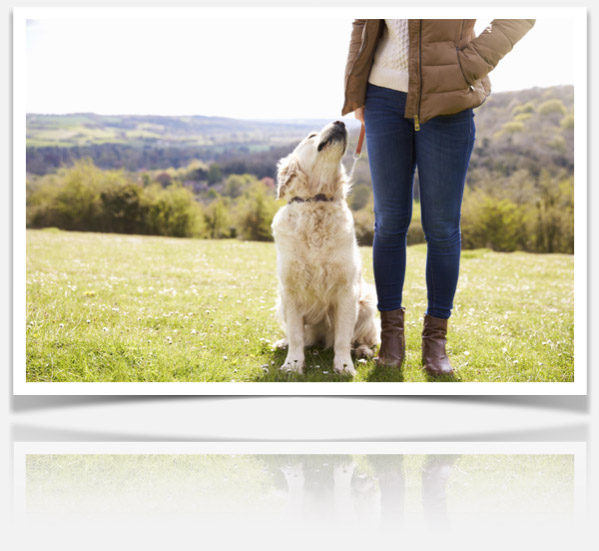 How dogs can help you make healthy lifestyle changes: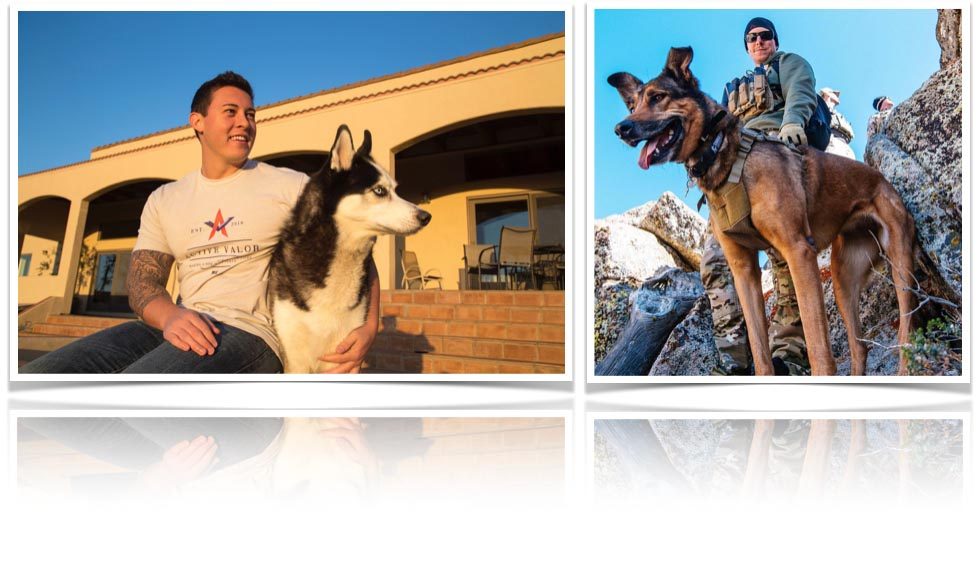 Increasing exercise
Studies have shown that dog owners are far more likely to meet their daily exercise requirements when they have a dog keeping them accountable!
Providing companionship
Companionship can help prevent illness and even add years to your life, while isolation and loneliness can trigger symptoms of depression. Caring for a living animal can help make you feel needed and wanted, and take the focus away from your problems, especially if you live alone.
Helping you meet new people
Dogs can be a great social conduit for their owners, helping you start and maintain new friendships! Dog owners frequently stop and talk to each other on walks, hikes, or at dog parks.
Reducing anxiety
The companionship of a dog can offer comfort, help ease anxiety, and build self-confidence for people anxious about going out into the world.
Adding structure and routine to your day
Dogs require a regular feeding and exercise schedule. Having a consistent routine keeps a dog balanced and calm--and it can work for you too!
Providing sensory stress relief
Touch and movement are two healthy ways to quickly manage stress. Stroking a dog lowers blood pressure and can help you quickly feel calmer and less stressed.