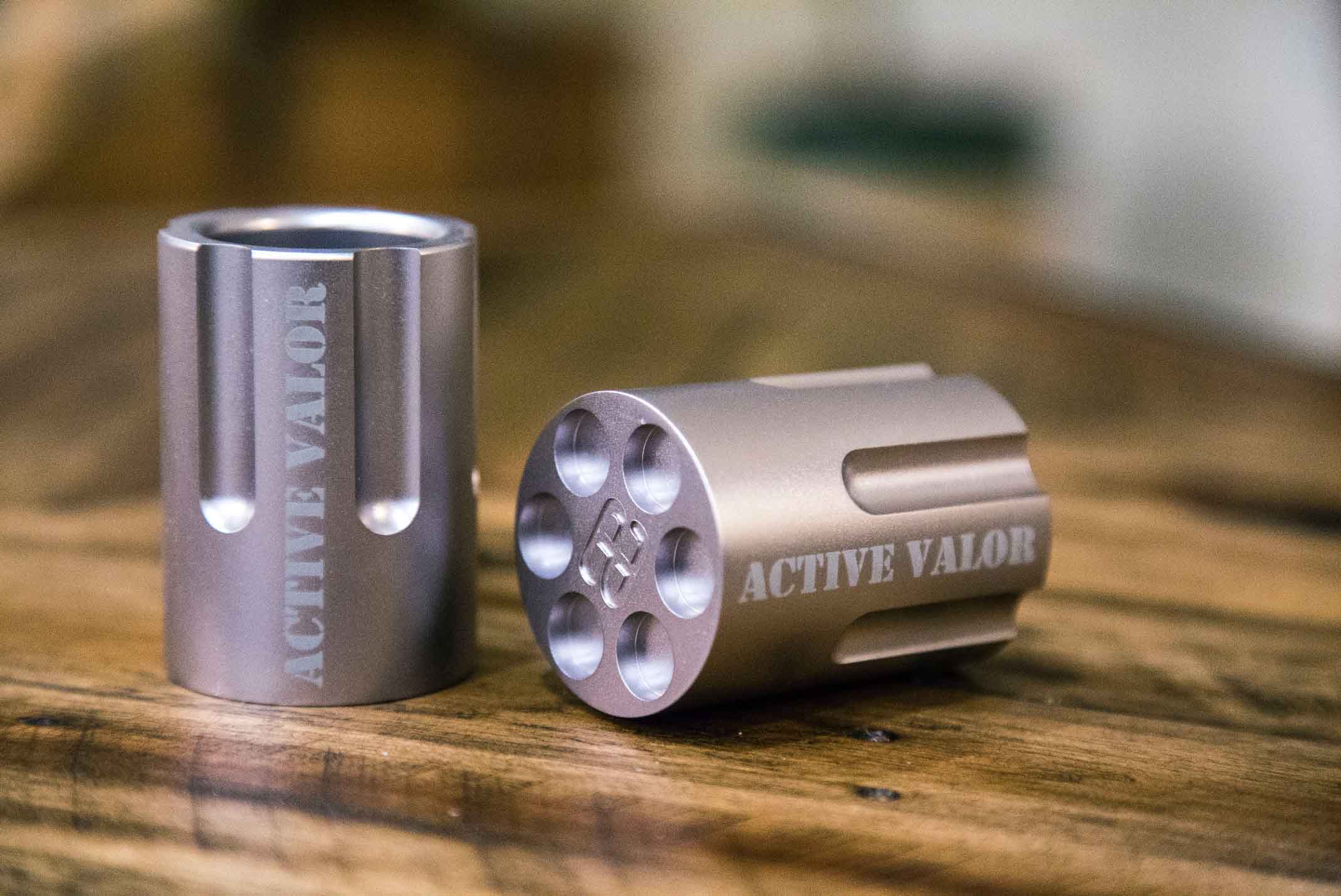 6 Shooter Shot Glass
Our Six Shooter Shot Glass draws its inspiration from the classic Colt Revolver. This shot pair replicates the cylinder of the timeless classic — however instead of loading bullets you may load your favorite bourbon, whiskey, tequila, or shooter of choice.
These shot glasses are shipped as PAIRS!
SPECS:
TWO Six Shooter Shot Glasses
Gunmetal Grey Finish
Food-Grade Anodized Aluminum Coating
Each shot glass measures at 1.75″ in diameter, 2.5″ in height, weighs 4oz, and holds 1.25oz of liquid. Box measures approximately 5″ by 3.5″ by 2″ deep.
*Hand Wash Only!*