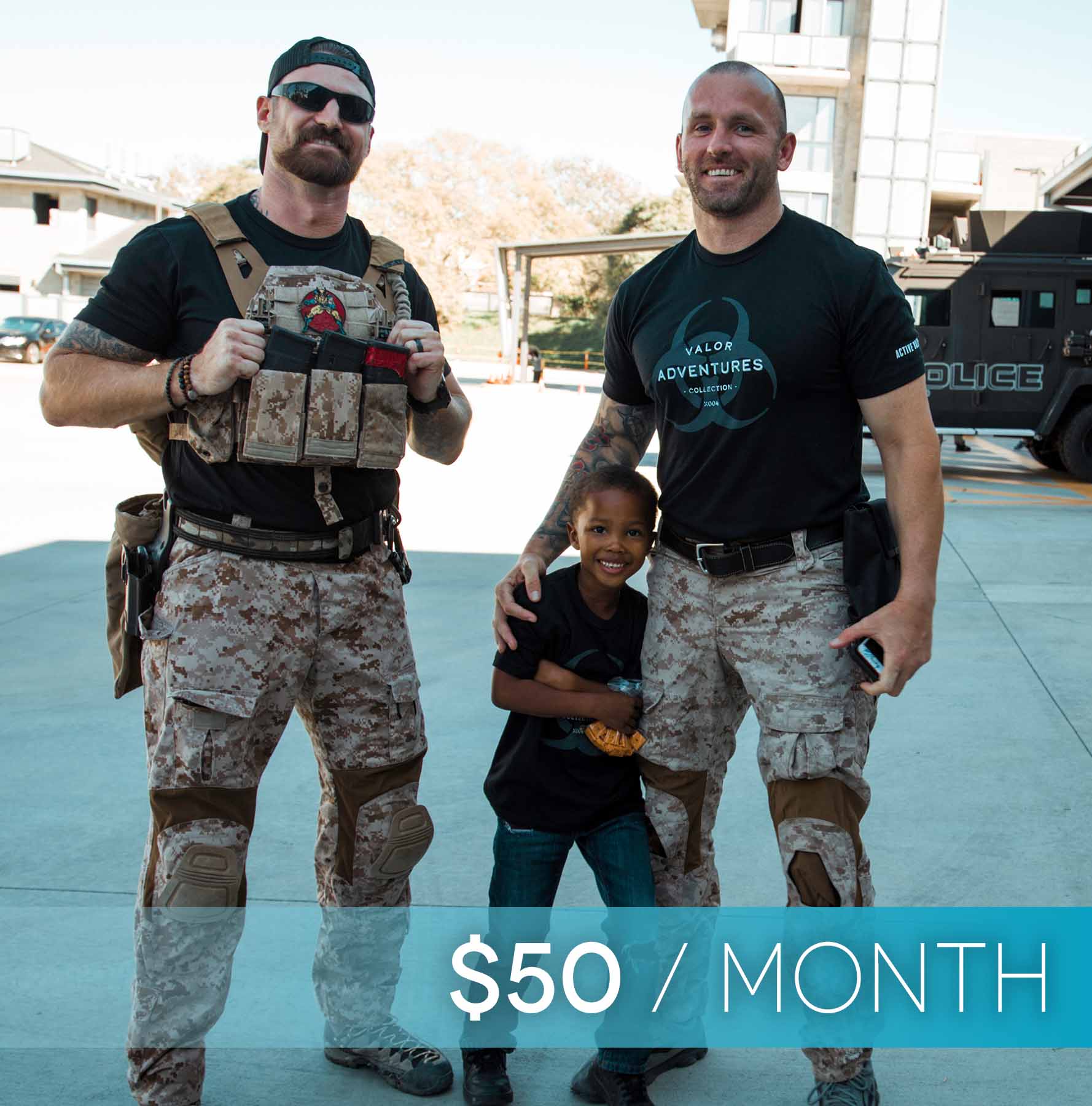 $50 Monthly Donation
For $50 a month, you can profoundly influence the lives of two different communities: veterans and families of our nation's fallen heroes. This donation sponsors our Valor Adventures program which gives Gold Star children access to a long-term veteran mentor and important lifelong skill-sets. Through this donation, you will be giving these children the ability to go on reoccurring, all expense-paid adventures with their mentors, where they learn important life skills in a fun and educational environment.
Your monthly donation is:
Automatic
Stress Free
Tax-Deductible
You can cancel at any time
Thank you for becoming an Active Valor Contributor! We look forward to sharing the impact you make with you!