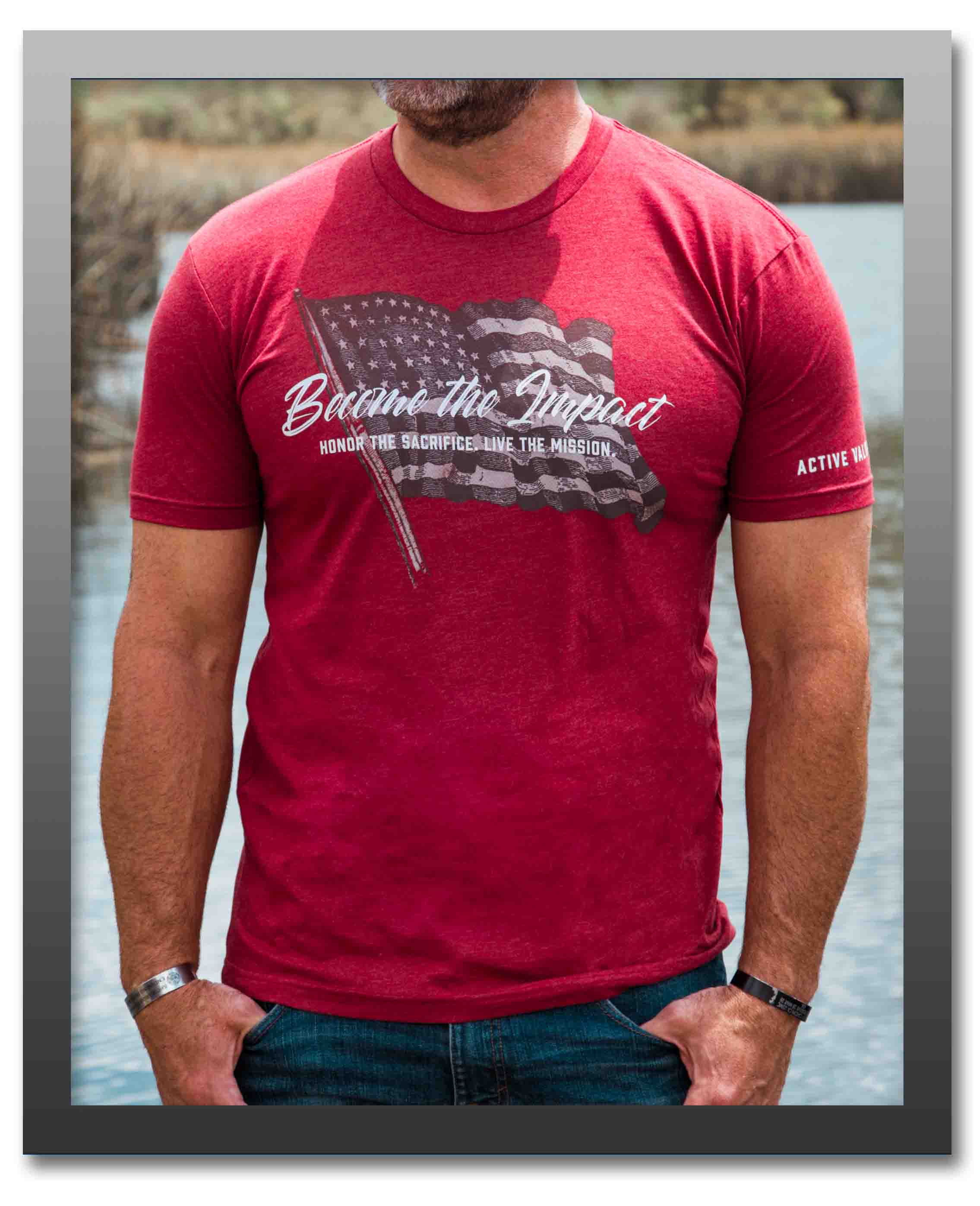 Men's Shirt – R.E.D. Friday
We know what it's like to be away from our families for 7+ months at a time—which is why we created our very own R.emember E.veryone D.eployed Friday Shirt. Every Friday you can catch us in this tee as our display of patriotism and support! Each and every Friday, sport this tee as a reminder of everyone fighting for our freedoms overseas! You are neither alone nor forgotten!
Oh, and did we mention our apparel supports our Valor Adventures program? That's right, you're directly supporting transitioning veterans in their quest to  support Gold Star Families!
We pride ourselves on quality and comfort. If it doesn't pass our comfort test, it doesn't hit our shelves!
Tagless comfort
60% Combed Ring-Spun Cotton, 40% Polyester
True to size
Free Shipping!